The Lydion
DISCUSSING DATA ECONOMIC SCIENCE, THE DATA ECONOMICS COMPANY, AND THE LYDION OPERATING SYSTEM
WELCOME TO THE LYDION
Welcome to The Lydion, a destination publication on the science of Data Economics and how that science comes to life within the Lydion Data Economic Operating System (Lydion DEOS). Data Economics may be a relatively new field, but the concepts it unearths and refigures—those of value, meaning, measurement, and exchange—have fascinated scientists, philosophers, artists, and learners of all kinds for millenia. By applying new understanding to the capabilities of digital data and our increasingly networked and interdependent world, Data Economics begins to empower us with new tools to address the "Big Problems"—the perplexing issues that challenge society across sectors as diverse as health care, climate and environmental science, education, energy, manufacturing, and finance. It also opens up some fun new avenues and business models for entertainment and gaming, telecoms, and how we generate and share personal data in a digitized existence. The Lydion is published by The Data Economics Company (also known as DECO), and the writers and editors who bring their voices to The Lydion come from among a global ecosystem of partners and collaborators spanning science, research, and application. DECO also publishes Lydion Insider, an invite-only counterpart that showcases early research pipeline and collaborations in the pilot stage, as well as deeper technical materials. (Applying for access to Lydion Insider takes only a few seconds if you'd like to join us there as well.)
As The Lydion and Lydion Insider continue to grow, we'll highlight the latest and most-read stories here on the home page. We also welcome you to explore more about the Company, the Lydion DEOS, and the Data Economic Solutions we're building.
Let us know what topics you find most compelling; such feedback helps us shape upcoming issues. Please enjoy your time on The Lydion as we step into the field of Data Economics together.
Throughout The Lydion, there are a wealth of materials related to DECO, Lydion DEOS, and Data Economics research, including previews of upcoming research, solutions and other products published regularly as well as invites to DECO-Hosted Events that are only available to Lydion Insider members. To get the full picture around Data Economics, the Lydion DEOS technology, we invite you to join Lydion Insider; it takes just a few seconds to request access.
A broad introduction covering the science of Data Economics, the Data Economics Company (DECO), and its flagship product, the Lydion Data Economics Operating System (Lydion DEOS). Serves as a good introduction to the more in-depth scientific and technical materials available on the Science page.
DECO started off as a research collaboration, and has now become the leader in Data Economics science and commercialization through its Lydion Data Economic Operating System technology. Through building Data Economic Solutions on the Lydion DEOS with innovative partners across industry segments, DECO fuels the spirit of the scientific collective and translates this energy into high-impact products for enterprise, communities, and individuals.
DATA ECONOMICS: EXPLORING THE SCIENCE
The Data Economics Company has a dual commitment to developing Data Economics as a research field and to applying Data Economics science in practice to real-world challenges. Our Introduction to Data Economics series, which we plan to compile and publish as a textbook in later 2021, elucidates the economic, mathematical, and computer science underpinnings of Data Economics while also exploring some of the philosophical, anthropological, and sociological implications of developing and applying this science. This series will help readers understand the origins of Data Economics theory and form a strong foundation for their own research or implementation projects in the field.
"Those of us who work on the "Big Problems"—searching for solutions to bring health, stability, liberty, and prosperity to people and societies—often feel that our current economic language fails to properly capture the value of solving such problems. This language, and the means we have to express value and incentives, frequently falls horribly short of giving us the tools we need to achieve the Big Solutions that Big Problems call for."
A comprehensive introduction to Data Economics science, Lydion DEOS technology – including an appendix with a high-level look at the Lydion DEOS architecture– and how products called Lydion Solutions that power Data Economic Networks (DENETs) are created using the Lydion DEOS being developed with enterprise and academic partners.
This deck is also a good companion to the Introduction of Data Economics textbook and contains detailed diagrams illustrating the key concepts introduced in Chapters 2 to 5.
INTRODUCTION TO DATA ECONOMICS: A TEXTBOOK IN PROGRESS
Introduction to Data Economics is a series of chapters being built to eventually compile a textbook. It introduces the concepts driving Data Economics and Lydion technology to readers of varying interests, expertise, and technical backgrounds. The next two chapters below are designed to launch readers into the journey of Data Economics and the Lydion Data Economics Operating System.
The DECO team and its industry partners are using the Lydion DEOS and DE Solutions Toolkit in the real world to address high-impact challenges across multiple sectors. Explore the Solutions in development as well as DECO's process for prioritizing and advancing the development of new Solutions.
For a deeper scientific and technical perspective on Data Economics and the Lydion DEOS, visit the Science page, which features scientific and technical papers, articles, specifications, and illustrations and is regularly updated with new research and supplementary content as it is published.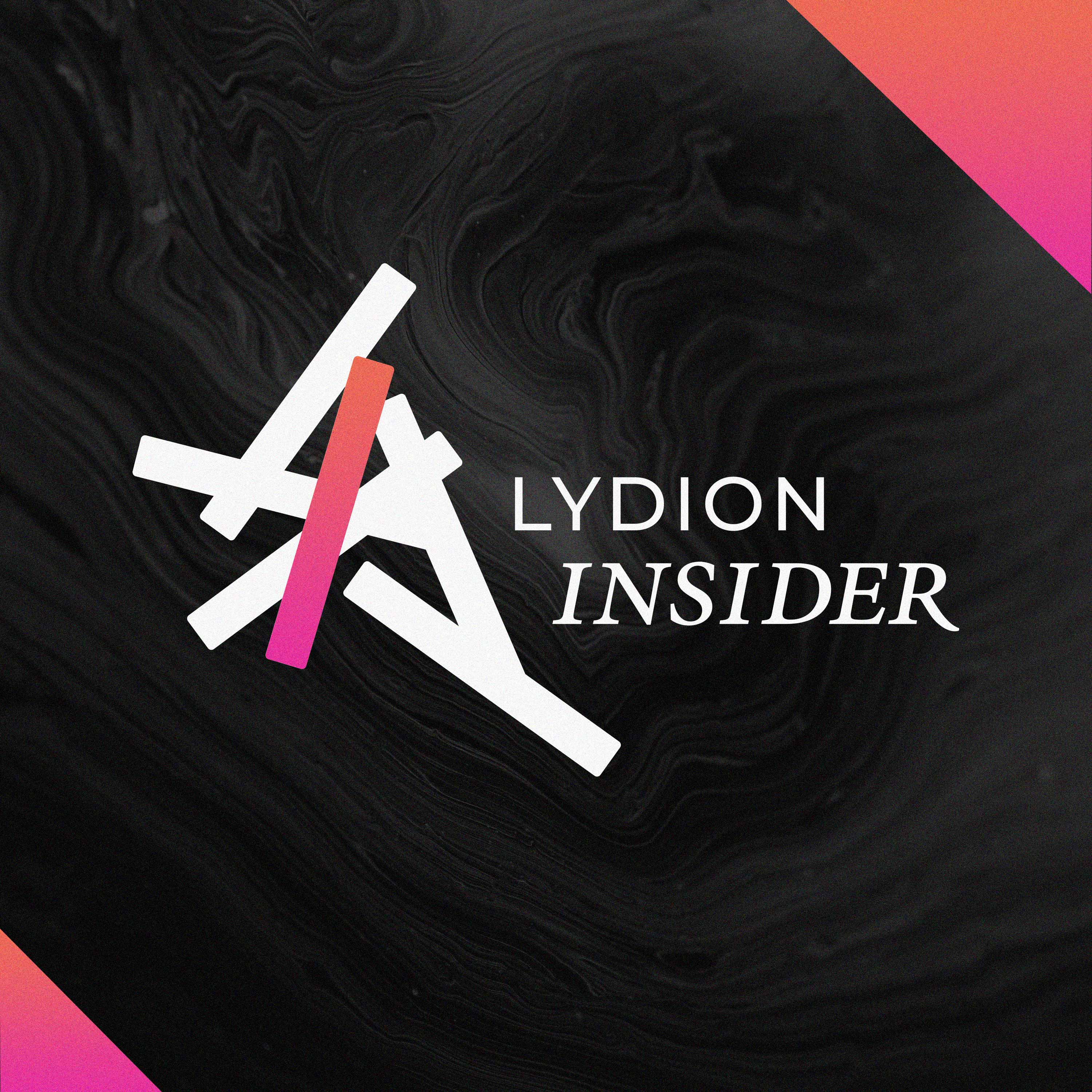 UNLOCK THE LYDION WITH LYDION INSIDER
Go beyond The Lydion with a Lydion Insider account that gets you access to a wealth of materials, research, product previews invites to DECO-Hosted Events that are only available to Lydion Insider members comprising DECO's partners and collaborators across industry and academia. To get the full picture around Data Economics, the Lydion DEOS technology, we invite you to join Lydion Insider; it takes just a few seconds to request access.
Companies in the industrial and capital-goods sectors account for about one-quarter of global GDP and employment and make materials and goods that are integral to our daily lives, such as the metal alloys for the cars we drive and the apparel we wear. These companies have to manage extremely complicated and globally-interconnected value chains which need to account for capital assets (tools and machinery), processing operations, and transportation of both raw materials and finished goods.
DATA ECONOMIC SOLUTIONS: WHERE SCIENCE MEETS APPLICATION
Lydion Data Economic Solutions are industry-tailored, use-case specific applications that run on the Lydion DEOS and draw upon the scientific foundations of Data Economics to bring real-world implementations to life. Exploring the pipeline of Data Economic Solutions takes you deeper into products that demonstrate how Data Economics can impact sectors as diverse as agriculture, health care, recycling, manufacturing, consumer data, telecoms, finance, and entertainment.
VIRTUAL FORUM ON DATA ECONOMICS: NOVEMBER 2020
On November 24th, 2020, the first details on the Data Economics Company and Lydion DEOS technology were delivered by DECO team members and its key partners and advisors at the first Virtual Forum on Data Economics. The following are some of the higlights from the event, while the full playlist of the event is available on YouTube as a series of clips.
An overview of the fundamental concepts driving the science of Data Economics
Exploration of the impact of Data Economics on the health care and biotech industries, including demonstrations of Solutions DECO is deploying with its Health Sciences partners
An overview of the big-picture implications and vision of Data Economics and the Lydion DEOS, and an introduction to the Data Economics Company formed to realize this vision.
The DECO team and its partners are constantly exploring and testing new ideas as Data Economics science is applied through the Lydion DEOS and Data Economics Solutions. Together, we organize events to share these ideas with our wider ecosystem and the Insider audience or to engage experts and research alliance partners on developing and refining key scientific and business concepts crucial to advancing the field. As an Insider, we'll always invite you to these events, and we also welcome your ideas for "think tank" sessions, particularly if there is a specific sector or topic that merits deeper exploration.
The Lydion Publishing Platform (LPP) is part of the Lydion Data Economic Solutions Toolkit and is our channel for advancing outreach and education in the field of Data Economics. Writing and publishing about the science and the business of Data Economics, whether in the form of academic research papers, technical documentation, or podcasts and videos for general audiences, are a key part of our mission to engage the curiosity, partnership, and collaboration of great thinkers, scientists, and leaders. The LPP provides a flexible platform for showcasing Data Economics research and the capabilities of Lydion DEOS. We share the LPP capabilities with our partners; educating and engaging audiences are key components to any Data Economics Solution.
THANK YOU FOR VISITING THE LYDION
The Data Economics Company started as a research collaboration of thoughtful and imaginative people; we've always held a special place in our hearts for enthusiastic supporters who bring their curiosity and their critical thinking to the table, and who generously share their time and their thoughts as we advance the science and the application of Data Economics. Our private companion publication, Lydion Insider, is designed to be a one-stop destination for new developments on Data Economics, Lydion technology, and DECO, and we always welcome feedback on how we can improve Insider to better serve our readership.
If you'd like more information about the DECO and Lydion ecosystems, consider applying to become a Lydion Insider- it's free and it only takes a moment.
– The DECO Team